Bag It Board of Directors
Direction for Bag It comes from strong, dedicated leadership: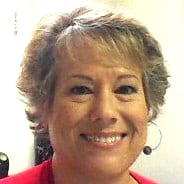 Anne Marie King


Board Chair
Anne Marie is the Controller for Southern Arizona Land Trust, a local non-profit organization that provides affordable housing to low income, elderly, and disabled tenants. She has over 25 years of diversified finance and accounting experience in both for-profit and non-profit organizations. During these years, Anne Marie has held positions of Controller and Business Manager for non-profit organizations, Finance Manager within a large service delivery corporation, Financial Advisory Consultant for a metropolitan utility company, as well as Plant Controller and Corporate Controller in manufacturing concerns. She has a Bachelor of Science in Accounting and is a Certified Public Accountant and Certified Management Accountant. Anne Marie earned her Master's Degree in Business Administration at California State University, Northridge, with a concentration in Marketing. She enjoys spending time with her husband and two teenage children, supporting them in their many extracurricular activities. The entire family is very involved in a local greyhound adoption organization and is owned by two spoiled, gorgeous greys.
Michelle Bonito
Michelle has an been an account executive with Arizona Lithographers for the last 20 years. Since 2001, she has worked with Bag It's directors to supply promotional and outreach materials and has spearheaded the company's donation of promotional materials for Bag It's "Take a Hike" fundraising event. Michelle has worked in a similar capacity with several other Tucson-based nonprofits, including the Sonoran Institute and Tohono Chul Park. She was also a member Catholic Community Services advisory board. Michelle enjoys spending time with her family, traveling, boating, sewing, and hiking the great outdoors.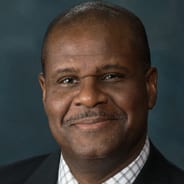 Dr. Rodgers Wilson
Dr. Wilson is an executive at a major healthplan and is the former Chief Medical Officer of the Arizona Department of Behavioral Health. He is board certified by the American Board of Psychiatry and Neurology in Forensic and Adult Psychiatry, in administration and management by the American Psychiatric Association. He is a distinguished fellow of the American Psychiatric Association. As a psychiatrist, Dr. Wilson has a keen interest in and has worked with Providers on physical and behavioral health integration within primary care. He has expertise in adolescent psychiatry, transcultural medicine, workplace violence, and forensic psychiatry. He is a member of the American Psychiatric Association, the American Academy of Psychiatry and Law, American Board of Utilization Review and Quality Assurance Physicians, Arizona Medical Board, and the Arizona Psychiatric Association. Dr. Wilson is a children's book author and a professional screenwriter. He enjoys Cajun/creole cooking, traveling and desert hiking.
Mindy Griffith


Board President
Prior to accepting the role of Executive Director, Mindy Griffith, M.Ed., worked as a Program Coordinator at the University of Arizona, an elementary school teacher, and a school administrator. Mindy has been engaged with a number of non-profits in volunteer, board, and leadership roles, and she served as president of both the Junior League of Tucson and St. Luke's Home, an assisted-living community for low-income elders built on health and wellness. Mindy recently completed the Greater Tucson Leadership Class, which uses a nationally recognized leadership curriculum, Positive Leadership. Mindy's family has been touched by cancer and she is eager to ensure people have the tools they need to navigate their journey and Fight the Fear of cancer. In her free time Mindy enjoys traveling, volunteering, reading and scrapbooking.
Anjelica Sanchez


Board Treasurer
Anjelica has been a Finance Manager at Tucson Medical Center since May 2016. Tucson Medical Center has been Tucson's locally governed nonprofit regional hospital for more than 70 years. In her role as Finance Manager, Anjelica manages the Accounts Payable department, which processes more than 130,000 invoices and more than 33,000 checks for TMC's 2,000+ vendors. Prior to joining TMC, Anjelica worked in the finance department at Banner University Medical Center for seven years, beginning as an accountant and ending as the Accounting Manager. Since joining TMC, Anjelica has enjoyed participating in the numerous volunteer opportunities available through TMC's work in the community, including the annual Festival of Books, La Feria de la Lectura, and the Green Valley Pecan Festival. Anjelica has a Bachelor's degree in Accounting and an MBA from the University of Phoenix. During her free time, Anjelica enjoys traveling, spending time with family, and reading.
Kathryn Clarke
Kathryn is a nurse practitioner specializing in cancer survivorship at Arizona Oncology in Tucson. Her clinical program provides the education, support, and wellness promotion to help patients live the best life possible after cancer diagnosis and treatment. Prior to joining Arizona Oncology, she spent 8 years caring for breast cancer patients at the University of Arizona Cancer Center. Additionally, she has worked as a BMT and chemo nurse in academic medical centers in Minnesota and Arizona. Her professional memberships include the Oncology Nursing Society and the Advanced Practitioner Society for Hematology/Oncology. She has presented research posters at the San Antonio Breast Cancer Symposium, published in the Journal of the Advanced Practitioner, and been an invited speaker at events both inside and outside of Arizona. She loves getting outside and volunteers as a hike leader and local chapter administrator for Hike It Baby, a nonprofit dedicated to helping families with young children explore the outdoors.
The Bag It Medical Advisory Board
Donald Brooks, MD
Oncologist, Arizona Oncology
Mark D Gilbert, MD, FRCP(c)
Associate Professor of Psychiatry, University of Arizona
Former Director, Mind-Body Medicine Skills Group Program, AHSC
Former Director, Professional Development and Associate Director, Psychosocial Oncology, Arizona Cancer Center
Deborah A Green, RN, MSN
Clinical Faculty Nursing
Grand Canyon University, Phoenix
Grace Hou, MD, FACS
Breast Cancer Medical Director
Oncological Surgeon